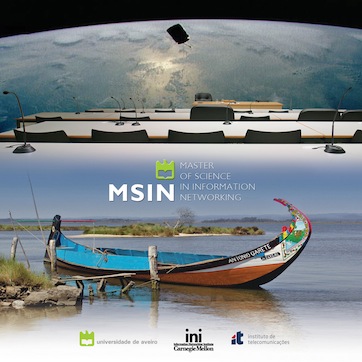 The University of Aveiro - Portugal in collaboration with Carnegie Mellon University - USA is teaming up to offer a Professional Master in Information Networking (MSIN) in Portugal.
The Aveiro MSIN program builds upon students technical backgrounds to give them the broadened perspective and tactical expertise required to become leaders in the quickly developing field of information technology and information networking. Coursework takes place at the University of Aveiro and uses a hybrid distributed education format that combines locally taught courses with courses taught from Carnegie Mellon via video-conferencing technologies. The Program is a dual degree program, which allows the student to have a post-graduate diploma in Europe and a Professional Master degree in USA.
Find more information about the program and visit http://www.cmu.ua.pt.