This xmas I got my wife a new cellphone a Nokia 7100 Supernova which although not a 3G phone fits perfectly her needs. It has a slick design, a good enough camera (1.3 megapixel), GPRS/EDGE, support for the usual suspects (MMS, Java MIDP) and Bluetooth.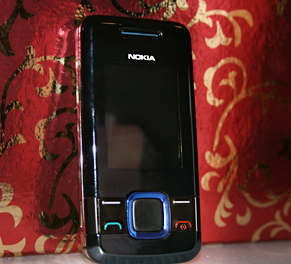 Now comes the catch:
I completely forgot to check if it was supported by iSync. So after the gift unwrapping I was faced with an unsupported phone with no plugin available either by Nokia nor anyone in the internet (as far as my google search is concerned). Faced with this situation, I decided to go ahead and develop the plugin myself with Apple's iSync Plug-in Maker. This utility is available in your system in case you have installed the developers tools in your OSX DVD. You can find it under /Developer/Applications/Utilities/.
The tool is very easy to use, and quickly enough I produced the desired plug-in, and my wife was able to sync her contacts with the phone over bluetooth. I did not test it with the USB cable (which I don't had at the moment) nor did I test Calendar sync.
It therefore doesn't constitute a finished work but I leave it here for any one to pickup and improve.
Download iSync Plug-in for Nokia 7100 Supernova Download iSync Plug-in Maker Document