So today I jumped over my head and went nutz by installing Safari 4 Beta.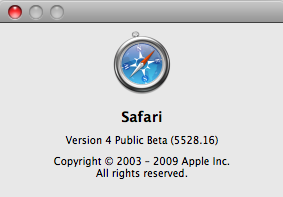 I Hate it! Changing the tabs position is messing up with my productivity. Is gaining 1 extra line worth it ?
On the good side: It's fast, and thats noticeable; coverflow is pretty but not something that again can add to my productivity.
I'll give a thumbs up to the "Top Sites" feature, since it pretty much solves the issue of which page to use as homepage :)
For all that matters, I was better of with Safari 3.